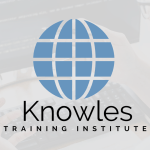 Website https://twitter.com/knowlestinst Knowles Training Institute
Description:
Software developers are the creative, brainstorming masterminds behind computer programs of all sorts. While some software developers may focus on a specific program or app, others create giant networks or underlying systems that help trigger and power other programs. This is why there are two main classifications of developers: application software developers and systems software developers.
Qualifications:
Analytical thinking skills.
Mathematical knowledge is required to understand programming.
It is to be thorough and pay attention to detail.
Has the ability to come up with new ways of doing things.
Complex problem-solving skills.
Excellent verbal communication skills for sharing ideas.
Persistence and determination are required.
Has familiarity with Agile methodology.
Benefits:
Working from home
Paid leave (Terms and Conditions may apply)
Additional Information:
Career Level: 0-1 Year of Experiene.
Job Type: Full-Time (Remote)
Qualification: Not required
Knowles Training Institute is a World-class training & development solutions provider. We have specialised in assisting our clients to identify people, processes, and problems that hinder their organizations from achieving optimal results. We evaluate, design, develop and deliver training programs that solve these problems through a wide range of learning solutions. Explore our corporate training solutions today.