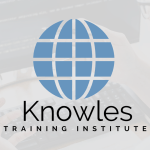 Website https://twitter.com/https://twitter.com/knowlestinst Knowles Training Institute
Description:
A Front-End Developer is responsible for developing new user-facing features, determining the structure and design of web pages, building reusable codes, optimizing page loading times, and using a variety of markup languages to create the web pages.
Qualifications:
analytical thinking skills.
maths knowledge for understanding programming.
It is to be thorough and pay attention to detail.
has the ability to come up with new ways of doing things.
complex problem-solving skills.
excellent verbal communication skills for sharing ideas.
Persistence and determination are required.
Benefits:
work from home.
paid leave (may differ depending on the situation).
They will be provided with additional training.
Knowles Training Institute is a World-class training & development solutions provider. We have specialised in assisting our clients to identify people, processes, and problems that hinder their organizations from achieving optimal results. We evaluate, design, develop and deliver training programs that solve these problems through a wide range of learning solutions. Explore our corporate training solutions today.